Get Rich Or Die Trying
Purpose:
Software Engineering Project
Team Size:
6 persons
Project length:
Nov 2017 – Dec 2017
( 7 weeks )
Target Platform:
PC (Windows, Linux, Mac)
Role:
UI Designer, Software Engineer
Technologies Used:
Slick2D (2D Java game library), Java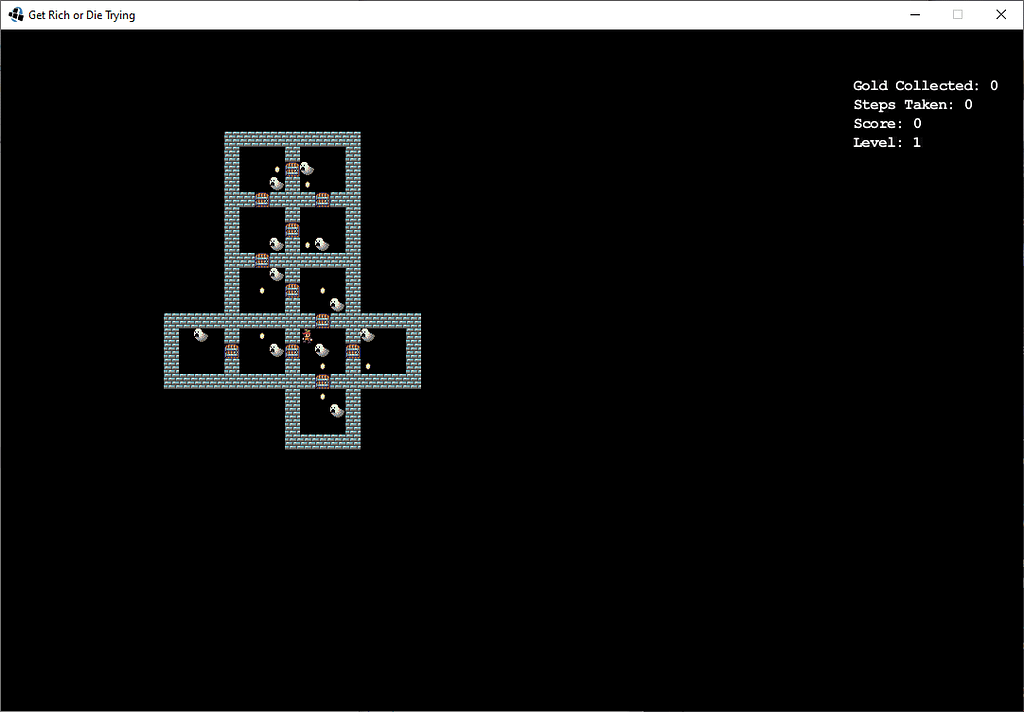 Summary
A rogue-like dungeon game that involves the player to collect coins enough to clear a level. The player will have to start over if get in contact with a ghost. When reaching Level 3, a portal will open up and the player has to reach the portal without being hunted by a ghost.
Process
The team worked in a SCRUM technique, where each sprint was a span of 1 week, with the use of sprint reviews, backlogs, user stories and other artefacts for the support of software development.
Role
I created the overall user flow and wireframe for the game based on the game design. After reviewing and making changes based on feedback, I developed the user interface (UI) for the game and bridged frontend and backend code. Besides that, I implemented a camera to follow the player as they navigate through the map and added collision logic to the game. At the end of development, I created a user manual and installation guide for the game for the course requirements.